Are you and your significant other looking for some fun and romantic ways to spend your evenings together? Look no further, because we've rounded up the best PC games to play with your girlfriend (or boyfriend, or partner of any gender).
Whether you're looking for a high-stakes puzzle game, a heartwarming adventure, a relaxing farming simulator, or a thrilling action game, there's a PC game for every couple's preferences. From co-op adventures to puzzle games, multiplayer masterpieces to heartwarming indie gems, these titles will bring you closer together and provide hours of enjoyment. So grab a snack and your beverage of choice, and let the gaming begin!
Keep Talking and Nobody Explodes
If your girlfriend loves a good challenge, this party game is a must-try! One group member is strapped to a virtual bomb, and the rest must use their problem-solving skills to find the clues and defuse it before time runs out. And the fun doesn't stop there – the bomb changes each round, and you can even customize your own bomb to really put your girlfriend's skills to the test. Plus, with the option to play in VR, the immersive gameplay experience will have everyone on the edge of their seats. This game is one of my faves on the list, and is sure to be a favorite.
Tiny Tina's Wonderlands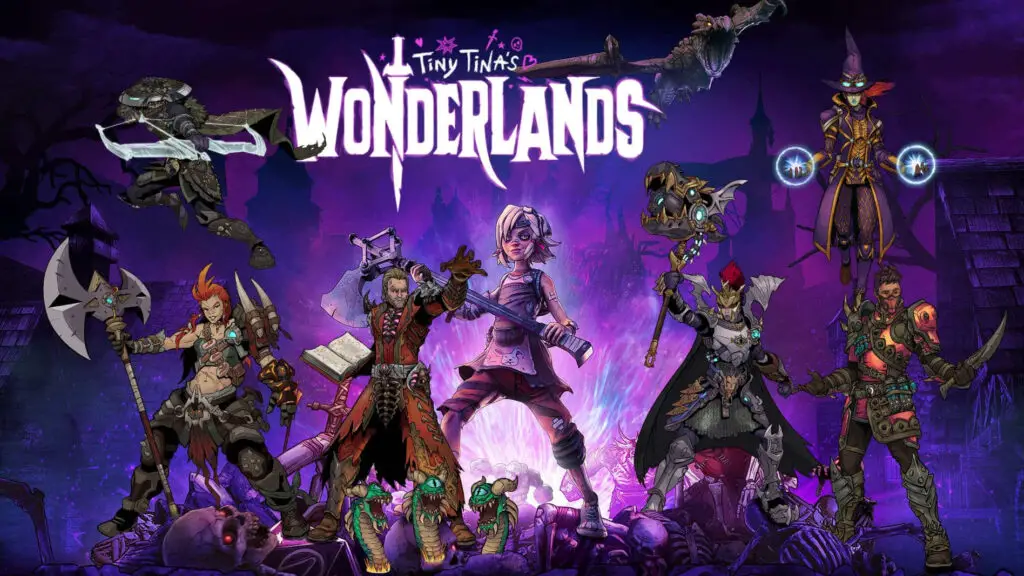 Get ready for a thrilling adventure with your girlfriend with Tiny Tina's Wonderlands! Based on the bestselling Borderlands franchise, this first-person shooter game is packed with action, humor, and epic loot. While some gaming experience might be helpful, you don't need to be familiar with the Borderlands series to enjoy Tiny Tina's Wonderland. Plus, with the ability to customize your characters and discover hidden Easter eggs, this game will surely provide endless entertainment. So grab your controller and get ready for an adventure!
Rayman Legends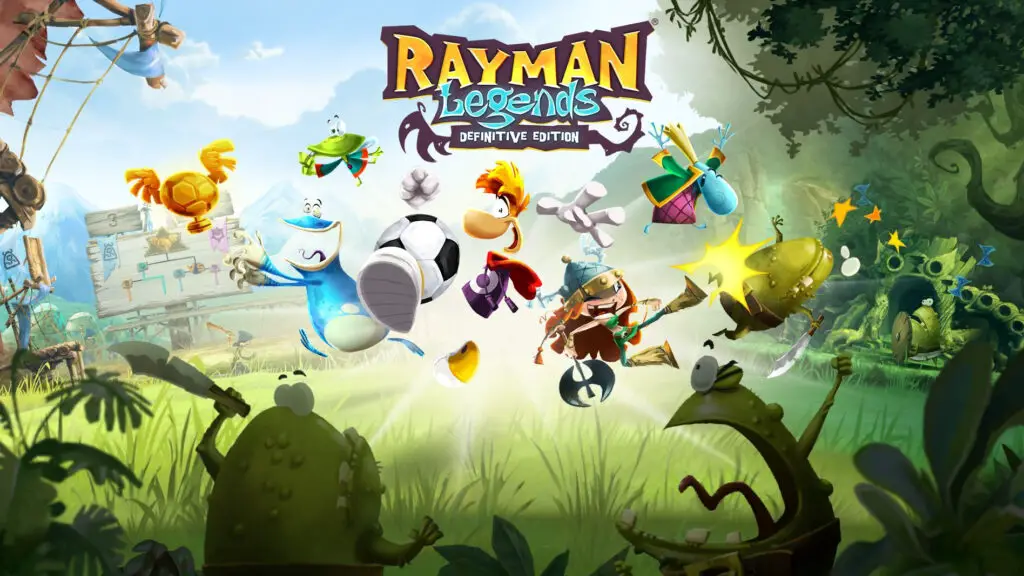 Join the fun with the latest installment of the beloved Rayman franchise – Rayman Legends! This creative and simple platform game is filled with imaginative creatures like toads and sea monsters. Plus, with the option for up to four players on PC and a catchy original soundtrack to bop along to, you and your friends and family will be sure to have a blast. And for the more competitive players, there's a new online mode that lets you compare your scores with teams from around the globe. Don't miss out on the excitement with Rayman Legends!
Monaco: What's Yours is Mine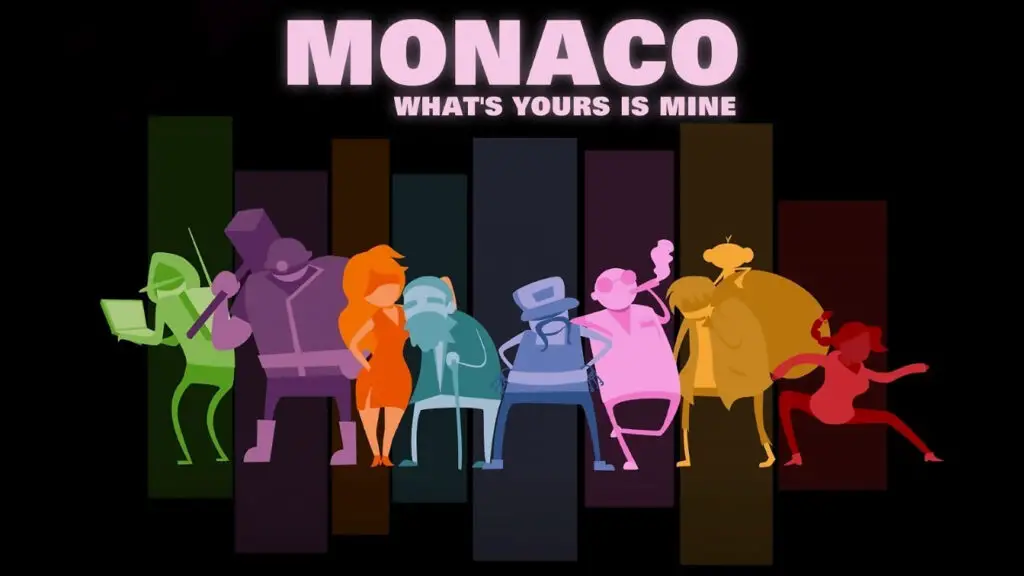 For puzzle-loving girlfriends, Monaco: What's Yours is Mine is a must-try! This game tasks you and your partner with executing the perfect heist by selecting a character with unique skills and working together to overcome challenges. But be warned – one mistake can ruin everything, so it'll take skill and teamwork to pull off the perfect robbery. With dozens of positive reviews from respected outlets and even being called one of the best games of the year when it was released in 2013, this game is sure to provide endless entertainment and challenges.
Stardew Valley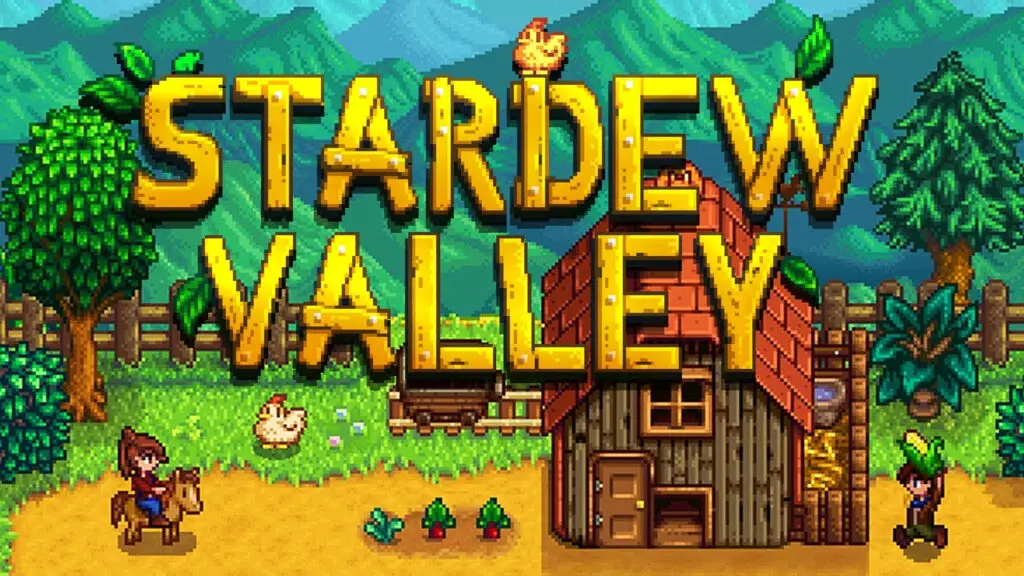 For a more relaxed and laid-back gaming experience, Stardew Valley is a top choice! This popular PC farming game allows you to explore a wide world, interact with fascinating characters, and tend to your farm while using your creativity to decide which crops to grow and how to design your farm. Plus, with no defined endpoint but plenty of events and story turns to keep you entertained, you can enjoy this game at your own pace. So kick back, relax, and get ready to farm to your heart's content with Stardew Valley.
Don't Starve Together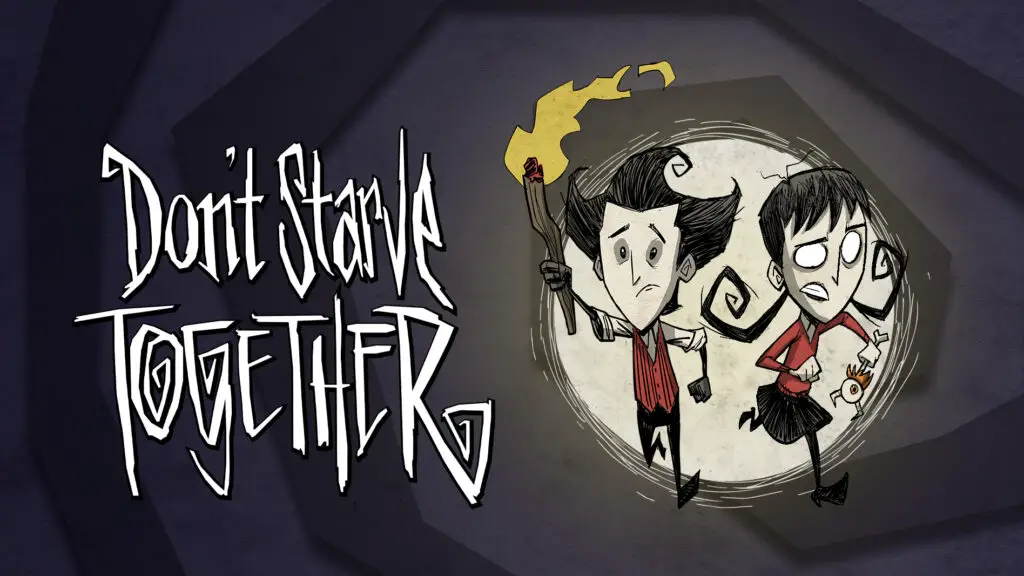 Looking for a multi-player survival game with a twisted sense of humor? Look no further! This game is packed with creative monsters and spooky environments to explore, and it's up to you to use the items at your disposal to survive the wilderness. Whether you choose to progress through the storyline quests to uncover the mysteries of this strange place or jump into online mode to play with people from around the world, this game has endless entertainment and challenges in store. So get ready to test your survival skills and sense of humor with this one-of-a-kind game.
Overcooked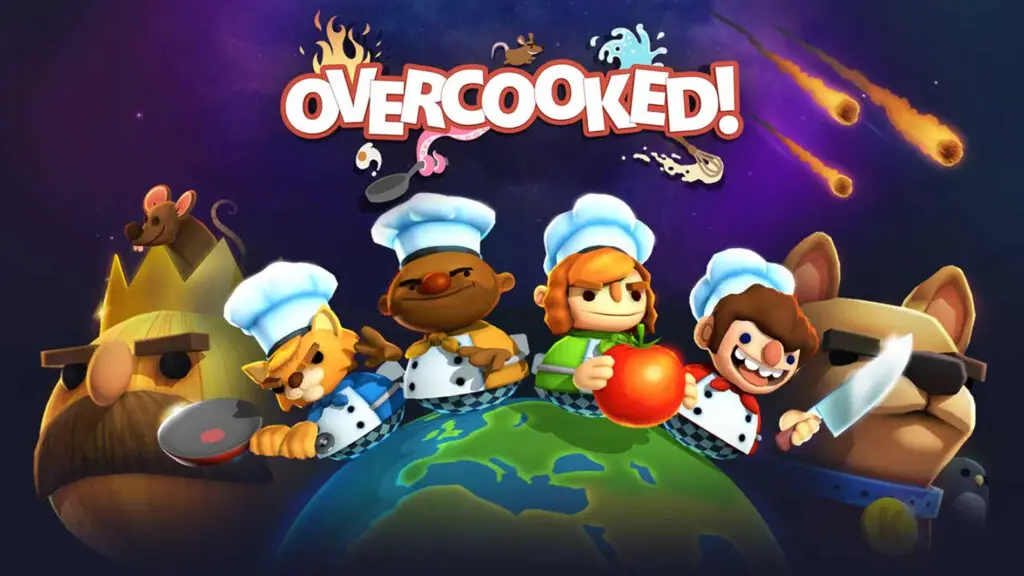 Get ready to cook up some fun with this puzzle game where you and your girlfriend play as chefs trying to prepare customer orders before they leave the restaurant. While easy to learn, this game will test your strategic thinking and communication skills as you adapt to different approaches between levels to keep the gameplay fresh. And if you can't get enough, be sure to check out the sequel, Overcooked 2, for even more culinary challenges. Bon appétit!
Lovers in a Dangerous Spacetime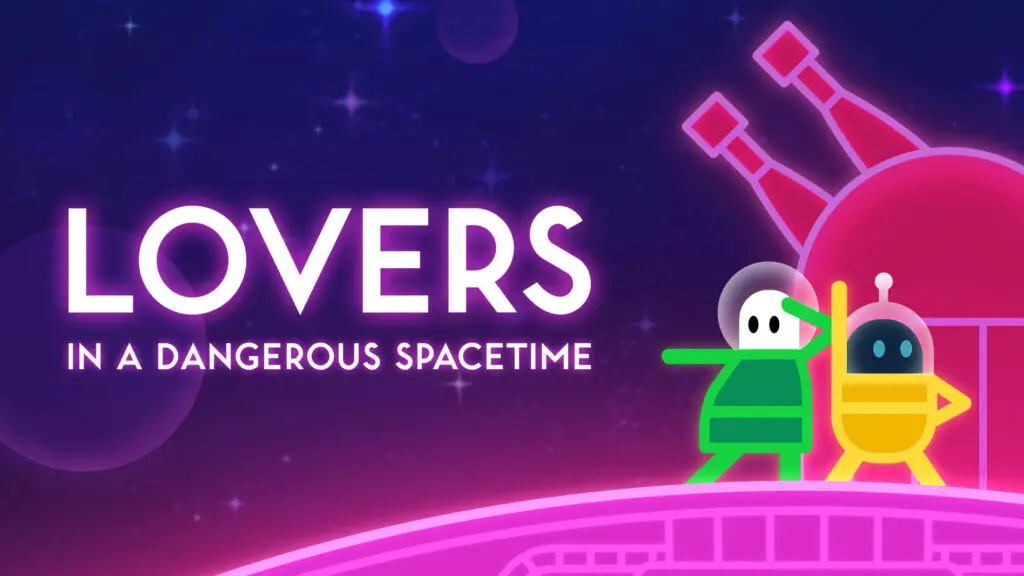 Team up with your girlfriend and protect your spaceship as you journey through the universe! As you work together to operate the defenses and upgrade your ship, you'll need lateral thinking and teamwork to progress through the levels and defeat various aliens and hazards. And with the option for multiplayer mode that can accommodate up to four people and automatically randomized levels, there's always a new adventure waiting for you. So buckle up and get ready for an epic journey through the cosmos with this exciting game.
It Takes Two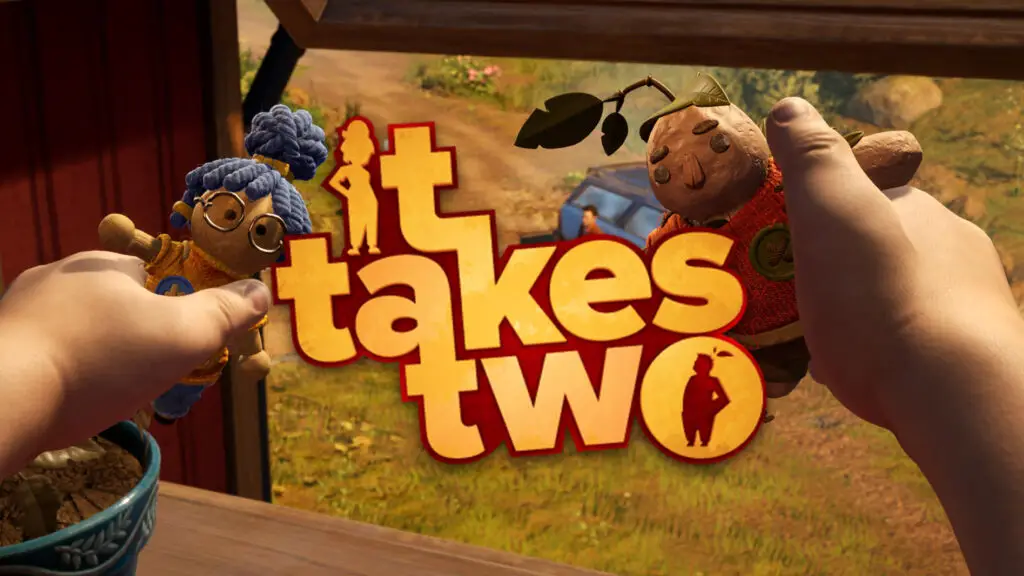 It Takes Two is the must-try co-op PC game for couples looking for a heartwarming and fun gaming adventure. With quirky and emotional story elements and mind-bending visuals that will stay with you long after playing, this game has impressed both critics and players. As you progress through each level, you'll learn more about your character's abilities and how they can be utilized. And while this is a perfect romantic game to play with your girlfriend, you can also invite a friend to join in on the fun. Don't miss out on this highly-rated and memorable game experience.
Valheim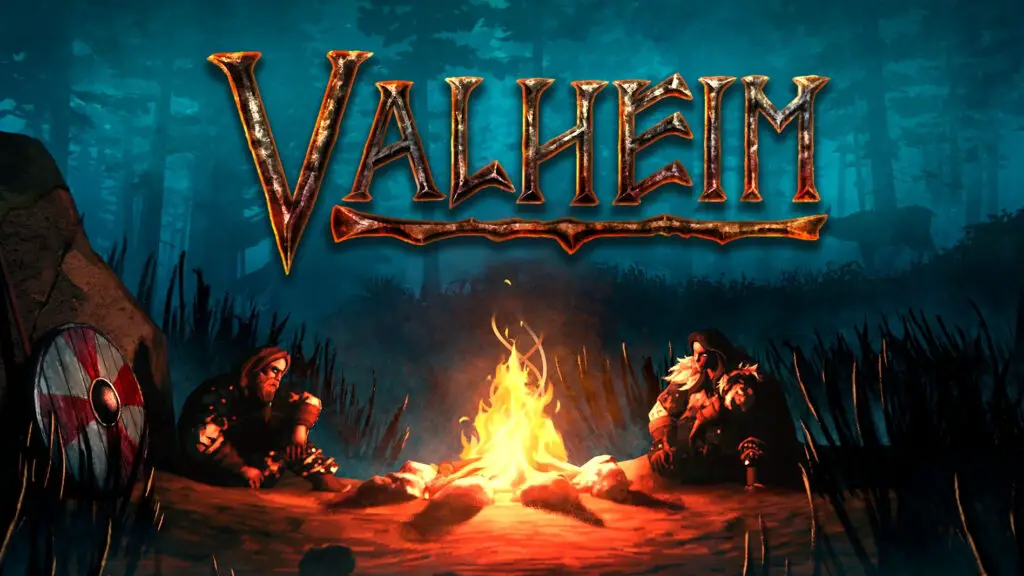 Get ready for a wild and immersive survival adventure with Valheim, the constantly-evolving PC game that tasks you with exploring a vast and dangerous Norse-inspired world filled with mythical creatures and ancient relics. As you gather resources, craft weapons and armor, and build your own base, you'll need to use your skills and strategic thinking to survive against fierce enemies and natural hazards. And with the game constantly being updated with new things to discover, you'll never run out of exciting challenges to tackle. Plus, with the option for multiplayer mode that can accommodate up to 10 players, you can team up with your girlfriend and friends to conquer the wilderness together. Don't miss out on the epic fun with Valheim.